Home Playlist Muziek Video's Fotos Techniek Agenda Contact
Playlist Flair 2023
Middernacht, A Si, That's the way/Get Down,
Bomba, Obladi Oblada, Funny Funny,
Con los manos, I love wonderwall medley

Covers:

Flowers - Miley Cyrus
Celestial - Ed Sheeran
Million dollar baby - Ava Max
Engelbewaarder - Marco Schuitmaker
Stiekem - Maan/Goldband
In Spanje - Mart Hoogkamer
Ladada - Claude
Bright eyes - Rondé
90's dance-mix
Million dollar baby - Ava Max
Adrenaline - Kris Kross
Multicolor - Son Mieux
I'm good/Blue - David Guetta/Bebe Rexha
Through the looking glass - Di-Rect
Love myself - Rondé
Noodgeval/Nooduitgang - Goldband/Goede Doel
Crazy what love can do - David Guetta/Becky Hill
Hallo - Antoon
Automatisch - Flemming
Vanavond uit m'n bol - Kris Kross, Tino Martin
Ons moeder zeej nog - Jan Biggel
Jouw blik - John West
Vluchtstrook - Kris Kross
Hard to say goodbye - Rondé
Zombie - Ran D remix
Amsterdam - Flemming
Ik ga zwemmen - Mart Hoogkamer
Never going home - Kungs
Frans Duits - Frans Duijts & Donnie
Abba Medley
Gimme gimme - Abba
Voulez vous - Abba
Money money - Abba
S.O.S. - Abba
Waar ga je heen - Emma Heesters
Dance Monkey - Tones and I
Zij weet het - Tino Martin
Feesttent - Kraantje Pappie/MC Jiggy Djé
Ik moet zuipen - Partyfriex
Duurt te lang - Davina Michelle
LInks/Rechts - Snollebollekes
Toppers - swinging soul medley
Toppers - dance classics medley
Jij krijgt die lach niet - John de Bever
Chained to the rythm - Katie Perry
Leef - André Hazes jr.
Freed from desire - Gaia
Let's get loud - Gloria Estefan
Uptown funk - Mark Ronson
Good to go - Flamman & Abraxis
DJ Paul Elstak medley
Girl - Anouk
R U Kidding' me - Anouk
I just can't get enough - Depeche Mode
Liberté 2002 - Parla & Pardoux
Narcotic - Liquido
Man I feel like a woman - Shania Twain
Medley September/Boogie Wonderland - Earth, Wind & Fire
Disco Inferno - Trammps
YMCA - Village People
Play that funky music - Wild Cherry
Year of summer - Wildstylez ft. Niels Geusebroek
Sexy als ik dans - Nielson
Born to be alive - Patrick Hernandez
Treasure - Bruno Mars
Iedereen is van de wereld - Scene
Joost is anders geaard - Dikdakkers
Balada - Gusttavo Lima
Jij denkt maar dat je alles mag – Frans Duijts
Als de morgen is gekomen - Jan Smit
Sinterklaas/Ik wil je - Henk & Henk/De Kreuners
Walking on sunshine - Katrina and the waves
Breakaway - Tracy Ullman
Zij gelooft in mij - Hazes
De Vlieger - Hazes
Ik meen 't - Hazes

En daarnaast nog een hele rits gouwe-ouwe hits,
die nog vers in het geheugen liggen, maar geen vast deel
uitmaken van de playlist.

Diversen/Kermis/Carnaval Feest/NL talig
't Dondert en 't bliksemt -Guus Meeuwis
Stil in mij - Van Dik Hout
Iedereen is v/d wereld - the Scene
Ik kan 't niet alleen - De Dijk
Una paloma Blanca - George Baker
Brandend zand - Anneke Grônloh
Madammen met een bontjas - Urbanus
Zijn 't je ogen - Koos Albers
Dokter Bernard - Bonnie St. Claire
Bonnie kom je buiten spelen - Bonnie St. Claire
Hé Suzie - Henk Wijngaard
Ik moet nog jaren mee - Henk Wijngaard
Naar de kermis - Ciska & Ronnie
Even aan m'n moeder vragen - Bloem
Zaterdagavond - Dennie & Mieke
Huilen is voor jou te laat - Corry Konings
Ik krijg een heel apart gevoel van binnen - Corry Konings
De clown - Ben Kramer
Op rode rozen vallen tranen - Frans Bauer
Vuile Huichelaar - Renee de Haan
Rosamunde - Dennie Christian
Mandolinen zongen zacht in Nicosia - Zangeres zonder naam
Mon Amour - BZN
Kleine café aan de haven - Vader Abraham
En nog veel meer Nederlandstalig...

Diversen instrumentaal
(Uitsluitend voor speciale gelegenheden/thema-feesten, etc.)
- Dance On - Shadows
- Foottapper - Shadows
- Theme for young lovers - Shadows
- Shindig - Shadows
- Wonderful land - Shadows
- Apache - Shadows
- Atlantis - Shadows
- Kontiki - Shadows
- F.B.I. - Shadows
Red hot navigator (Treble Spankers)

Kortom: van café's & discotheken tot feesttenten & openlucht,
van bruiloft tot mega-party: wij maken er een topavond van !

ps: geluid en licht hebben we meer dan genoeg.........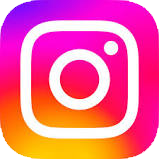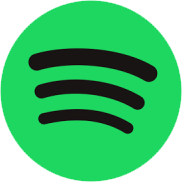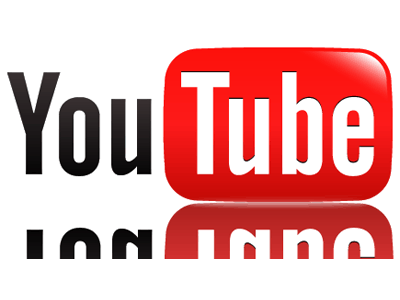 ---
Boekingen & info: 06 - 5332 6755
www.standbyproductions.nl / info@standbyproductions.nl